Often overlooked
You know, the vast majority of people are going to find your business through Google. Seems simple, no?
Well, did you know that Google has a review function? So often, this feature gets missed in favour of flashy solutions, but it really is worth keeping around. These show up straight after a search and are often the first indicidation to a prospective customer that you're someone to do business with.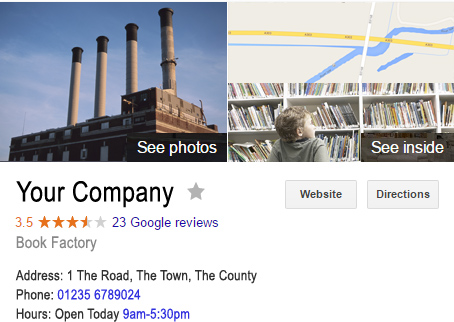 Unfortunately, they're often overlooked.
The trick is make leaving a Google review as simple as possible. You want to make it easy? Just link straight to the page! All you need to do is to leave a review yourself and copy the URL - then use that address as your link.
Click below to see how easy it is and while you're there, why not leave us a review!
The best thing about these is that as they start to accumulate, you actually get a nice little SEO bump, so it's well worth chasing these down.
It's actually a really good idea to put these links into the thankyou emails that you send out to your customers, or even to work them into your email signatures. Remember, every interaction that you have with a customer is an opportunity!