This eBook is intended for retailers wanting to know what to look for when assessing the best unified Retail Management System (RMS) software solution. It considers the key features and functions for such a system and what to expect from vendors.
Functionally, today's RMS software supports new processes, maximises sales conversions and increases customer engagement. These features range from empowering staff with mobile POS to allowing customers to order from eCommerce online and ship from store, or pick up in-store, and include greatly improved security and payment authorization compliance.
Whether evaluating your existing RMS solution to determine if it is time to make a change or selecting new RMS software, make an informed decision by following our 9 point checklist.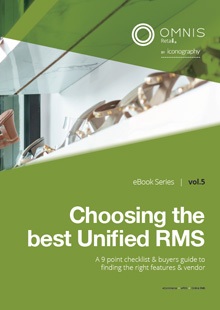 Unified Commerce Retail System selection
---