Case Study: ECCO
In 2010 we built an eCommerce website for ECCO Shoes. Six years and 100,000 orders later, they approached us to redesign their site.
---
Our original ECCO brief was to provide an online platform for just one of their stores. Their new site would have to be linked to over 50 locations nationwide.
We discussed their objectives and worked with them to update our Iconography eCommerce platform. With that as a solid foundation, our developers set about fine-tuning the system, streamlining its already easy to use content management system and sophisticated product catalogue, flexible promotions, search engine optimisation features, order processing, CRM and business reporting tools.
In recent years we have produced mobile eCommerce sites and native apps; we are continually evolving Iconography eCommerce and offer a fully responsive eCommerce platform which automatically adapts to mobile devices and tablets.
Working with ECCO, we see the platform improving on an almost daily basis. Working collaboratively, we build on industry best practice, A/B testing and user feedback to continually improve the mobile experience.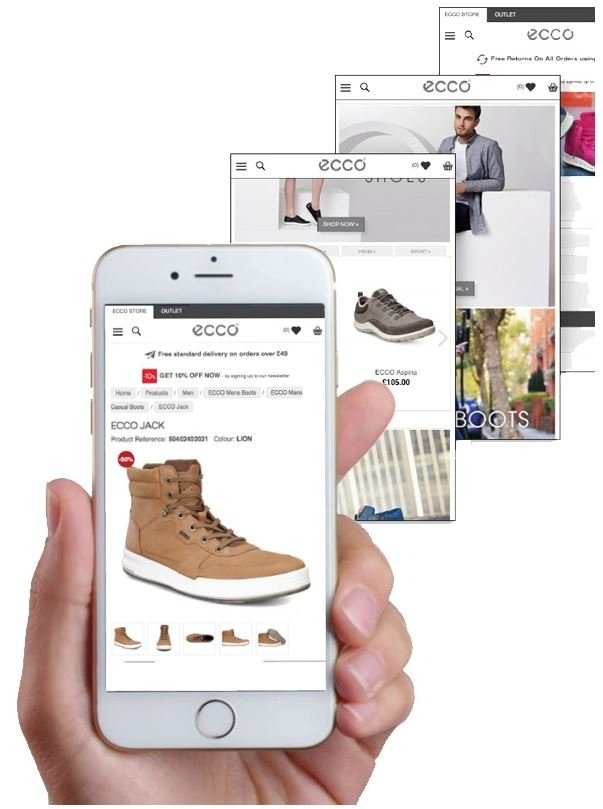 ---