With 2021 bringing with it a range of challenges, businesses throughout the B2B eCommerce market need to optimise their strategies and provide their corporate customers with the best possible service.
That means finding innovative ways to improve your marketing and sales processes so that your customers enjoy the best possible customer journey and exceptional service.
The corporate market is not only tough in 2021 but also incredibly competitive. As such, any business that offers B2B eCommerce sales needs to offer a cutting-edge service that sets it apart from its competitors.
As experts in B2B eCommerce and providers of unique tech and services, Iconography understands that businesses like yours in this market need to streamline their strategies. For more information on how you can optimise your B2B eCommerce strategy in 2021 and further into the future, Iconography is here to help with this handy guide.

INTUS by Iconography
We find that businesses wanting to sell to other businesses via eCommerce need to be approached with a different mindset than conventional B2C eCommerce projects. It's never a 'one size fits all', INTUS offers a service that's built to fit your needs.
Would you like to know more? ›
---
Streamline the customer journey
In today's busy market, where every B2B customer deals with a variety of time-management challenges, you need to offer your clients a simple and straightforward buying process. That means streamlining every aspect of the customer journey, from client onboarding all the way through to reordering or adding extra products.
The easiest way to achieve this is to review the B2B eCommerce platforms on the market and then find the one that will work for you and your business. With an automated platform, you can simplify your B2B eCommerce Strategy and give your customers the buyer journey that they expect.
---
Encourage loyalty
While a streamlined service using an intuitive B2B eCommerce platform will help your business to improve client retention, it's not enough to rest on your laurels.
As well as offering a best-in-class customer journey, your business also needs to consider ways to improve customer loyalty. Programmes such as discounts for repeat orders or exclusive offers for regular clients will help to keep them incentivised and encourage them to buy more from your company.
Retaining your customers will help your B2B eCommerce business to improve revenue and to grow, so you need to explore the loyalty programme options available to you. Also, if your company has in-store retail services as well as an eCommerce offering, then you could consider combining online and in-store loyalty schemes.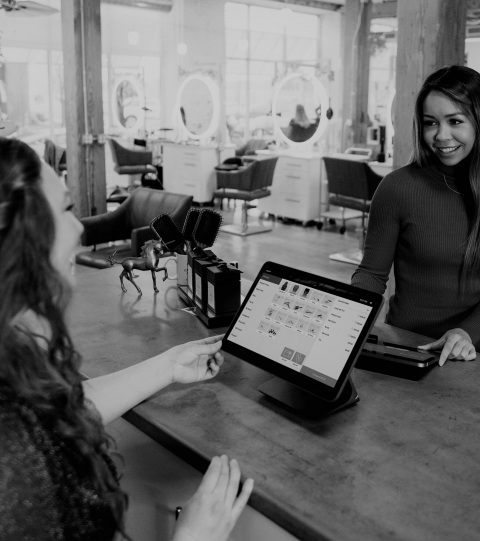 ---
Use buyer personas
While automation and technology are changing how B2B eCommerce businesses interact with their customers, there are still some traditional strategies worth exploring.
Creating buyer personas for every market segment to which you sell is just one traditional technique that has stood the test of time. It's still a viable way to optimise your B2B eCommerce strategy in 2021.
Buyer personas are characters that epitomise the main characteristics of your target market. Using this technique can help your business predict your potential customers' future requirements and then create marketing and advertising strategies that resonate with them and show them how your products and services could solve their problems.
Learn how to create a buyer persona for your business and how to apply it to your digital marketing strategy to ensure that your business offers deals, services and content that your target audience can connect with and understand. This approach can help to inform not only your marketing strategy but also your product development, customer communications, sales processes and much more.
In fact, almost every aspect of your B2B eCommerce strategy can benefit from the use of detailed and well-informed buyer personas. As such, if your business is looking to improve its sales and customer retention, then you should try to make personas for customers in every niche and job role.
---